CDAP Application Process Tips: Up to $15K Grants
From: Mooc Creative Lab
---
The Canadian government is spreading $4 billion to help small and medium-sized businesses (SMEs) develop digital marketing. Nowadays, most industries are trying to move business online due to the trend. As well, they are using some digital tools to do digital marketing.
However, some problems often arise in this case, either they don't have enough budget, or they don't have a complete or suitable marketing plan to support their transformation.
The CDAP - Canada digital adoption program is to solve these problems: it provides SMEs with the cost of consulting a digital advisor and developing a digital marketing plan, and after approval, they can get a grant of up to $15K and have eligibility to apply for an interest-free loan of up to $100K, which provided by BDC, can be paid off within 6 years.
During the application process, except marketing plan which requires consultation with a digital advisor, other steps can be done on your own:
1. Login / Create Account
Visit the CDAP official site and log in/create an account, there are 3 different methods:
Create Canada Business Account
GCKey login
Interac sign-in service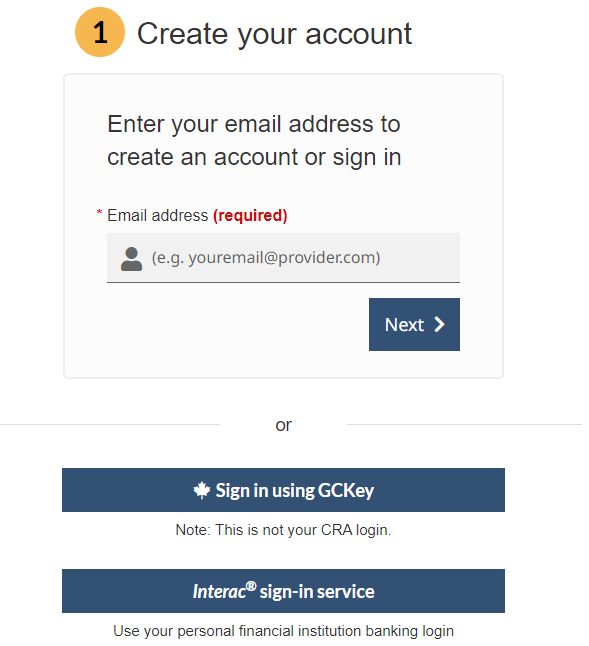 2. Assessment
After login, you need to complete the self-assessment on the website which is used to assess the company's current use of technology and help determine the company's business needs, allowing the digital advisor to understand the company better and develop the most appropriate marketing plan.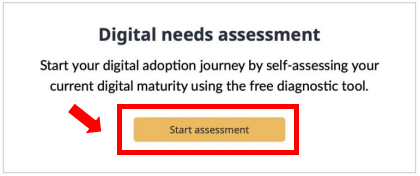 3. Identity Verification
It's necessary to complete the identity verification which will determine if the company is qualified to apply. During the verification, you will need to link **a CRA account **or apply if you do not have one. The government will send the verification code home in a letter, which may take about 10 business days.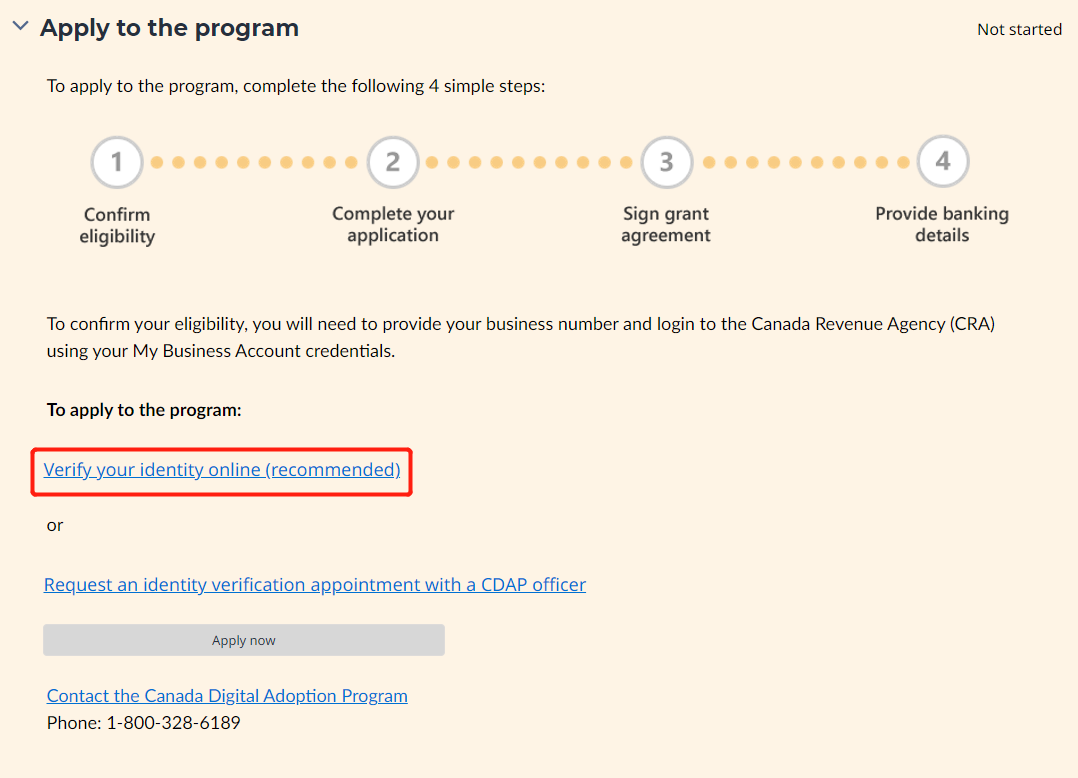 4. Consult with a digital advisor to develop a digital marketing plan
Once you have determined that your company is qualified, it's time for you to look for a government-certified digital advisor to consult and help develop a marketing plan, then upload the marketing plan on the CDAP official website and submit it for approval with a grant of up to $15,000 and be eligible for an interest-free loan of up to $100,000. (The process may take 2-3 weeks)
5. Wage Subsidy
After your application, there is a $7,300 wage subsidy available. However, there are some restrictions for this:
You only can hire the employee who is listed on a specific website
The employee is hired for completing the marketing plan which is developed by the digital advisor
You can receive the grant by uploading the payroll.
Contact Us
If you are interested in the CDAP program or would like to learn more details, please contact us. MOOC Creative Lab has a government-certified digital advisor who will answer all your questions or concerns about applying for the CDAP program.